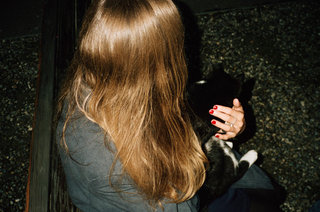 "Mistery" is a photographic Essay.
It is my intention to use an intuitive aproach in observing my surrounding and letting the camera see for me what I cannot see. The moment the pictures are taken do not follow a logic but very much my spontaneous attraction towards something in my surrounding. I called this project "Mistery" because I believe that pictures do not explain what is real, but they do make us questions about what reality is.
So to speak, the camera catches the light in a different way than my eyes, and so it does help me to expand my perception allowing me to glance at another world wich lies beyond my habitual way to look at what surrounds me.